Marjastus ja sienestys Levillä
Berry picking and mushroom picking
In Finland, everyone's right offers everyone the opportunity to pick berries and mushrooms from nature.
https://finland.fi/life-society/treasures-of-the-boreal-forests/
The algae has wonderful terrain for picking berries. The berry season begins with blueberries and varnishes or hams, as the north says. Lingonberries, cranberries and cranberries are picked later in the autumn. The ripening of the berries varies greatly due to the summer and the place of growth. On the slopes of Kätkä we have found nice blueberry and lingonberry paths. Karnikka can be found in the upper, more rugged sandy areas on the slopes.
Due to the climate and soil, the prevalence of fungi in northern Finland is slightly different from, for example, in southern Finland. It is useless to start looking for chanterelle places in Levi, but you can usually find tat and rouss, for example, comfortably. The special delicacy of the north, pine scented marmalade (matsutakea), can be found in the dry pine areas in August-September. Mushrooms are a special delicacy for reindeer, so it can be difficult to find good mushroom spots, especially if the reindeer have moved around the same area.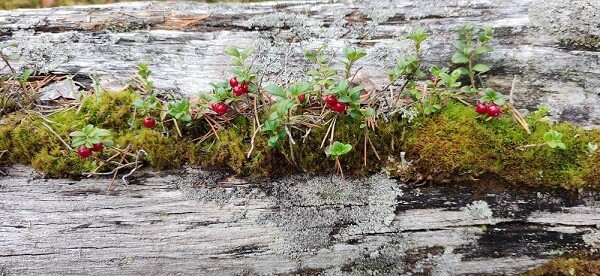 Are you looking for accommodation in Levi? Book accommodation in the center of Levi
Leviloma 27m2 Levi apartment – accommodation for 1-4 people with sauna in the center of Levi
Leviloma 21m2 Levi accommodation – apartment for 1-2 people with sauna in the center of Levi